Why Brazil won't win the 2022 world cup
The last time Brazil won the world cup was in 2002, they've got close to glory in '06 but never sense, there has been a world cup drought for almost 20 years, the third-longest world cup deficiency in Brazilian football history,
The Brazilian coach needs a Great Squad, He hasn't coached a european team, at most he has coached Brazilian teams and a few teams in the middle east he has only coached brazilian teams and makes them play brazilian club style football when most of his players are playing european styled football, Now a little bit about his managerial career, He has won a total of 3 Continental/International championships, 2012 Copa Libertadores & Club World Cup (Corinthians from Brazil) and also the 2019 Copa America but has failed to get past the Quarter-Final which for a country with a status like brazil is very disappointing. His club managerial trophies came almost ten years ago and won a Copa Americana against little to no opposition, this upcoming 2022 
There chances of winning the world cup in 2022, they have the squad to make a deep run into the tournament but not enough to win it all. So far the last time Brazil lost was against Argentina in nail-biting action-packed 90 minutes where Otamendi should've seen red after elbowing Raphina. Ever since they haven't lost a single match and went undefeated in world cup qualifying. Great Squad depth but had no chemistry together since they all play in different leagues but some of them even play from both the same team & nation (Allison, Fabinho & Firmino for liverpool) & (Vini Jr., Eder Miltão & Casemiro) for Real Madrid, (Neymar & Marquinhos). For PSG, while you may be thinking how can there be a chemistry problem since so many player playing together for club & Country and while that is not the issue, the issue are these player playing with players from different clubs playing in different nations who play different football another reason why they won't make it far is the lack of chemistry between the group of players in the squad (Liverpool, Real Madrid & PSG) is what's gonna hold them back because while 1 group is playing English style football another group is playing Spanish Football & another is playing French Style football
For the past Years at the world cup we have underperformed heavily, A Quarter final exit at the world cup in 2018, A Semi final exit in 2014 on home turf, a Quarter Final exit in 2010 & Another Quarter final exit in 2006, All were disappointing exits
Ways we can fix this problem in the future, In terms of player quality brazil have amazing quality across the pitch except for in a few areas such for the LB, RB & RW, These areas i would consider brazil's weak areas, in LB & RB we have Danilo & Lodi, Danilo is currently playing for a Struggling Juventus Side while Lodi plays for a Atletico Madrid which has historically Under performed, If brazil can fix the LB & RB Positions which by the way is becoming an ever increasing important position now in modern football to create chances, Make plays & Provide assists which Danilo isn't really known for, His highest assisting season was with Juventus in 20/21 with 1G/4A while lodi has gotten 1 Assist in his whole career but to be fair he has time as he is only 23 but its a far cry of brazilian legends Roberto Carlos & Cafu. 
Someone by the name of Arkapan Ghosal on quora said this perfectly, he said "In defense Veteran Thiago Silva won't be there but still they will have Marquinhos(28), Eder Militao(24), Renan Lodi(24), Alex Sandro(31), Emerson(23), Danilo(31) …Dani Alves had previously stated that he wants to participate in 2022 world cup but we all know he will be 39 years at that time and it's highly unlikely for a 39 year old to play a right back in such a tournament..but anything can happen in football and Dani is a LEGEND so he might be there also..it's really hard to bet against such players…"  which i do think is true that it is very unlikely that a veteran in Dani Alves would be highly unlikely for him to play in the World Cup which is the biggest trophy & Tournament in the world, but looking at our current options in RB its not looking good and has recently made a move back to Barcelona but isn't playing yet due to a la liga rule saying that players signed outside the transfer window can't play for the club until the winter and/or summer transfer window. But with a player of his status while surely have a positive in the squad and could help the younger players 
There are some hope, Brazil doesn't go more then 24 years without winning the world cup, and the world cup after the 2022 world cup will be Jointly Hosted by Canada, United States & Mexico and Brazil knows a thing or two about winning in the United States Considering they won it in 1994 and also winning the world cup in Mexico in 1970 So what do i think? I think that Brazil will pass the group, make it to the Quarter or Semi-Final and get Knocked Out by some big European team such as Spain or France and then win the world cup the next year with up and coming talents. Such as but not limited to Vini Jr. (Real Madrid), Anthony (Ajax), Rodrygo (Real Madrid), Reiner Jesus (Real Madrid but on loan to Dortmund)
So all in all Brazil doesn't have the correct manager for the job and won't win the world cup because they have been underperforming for 20 years but have hope because they never go more than 24 years without lifting the trophy up, The manager doesn't have the credentials to be working with a team the size of brazil, only coach in brazil so he makes his european players play a style they haven't played in years, If brazil wants to win they need to get themselves a manager that has coached in europe in a top 5 league that knows what he's doing with european players, There is still hope, while the team is talented the lack of chemistry between players is what's going to make them have an early exit of the competition and then win the next year because they have a history of winning inside the united states & Mexico and also they never go more than 24 years without winning the competition.
Leave a Comment
About the Contributor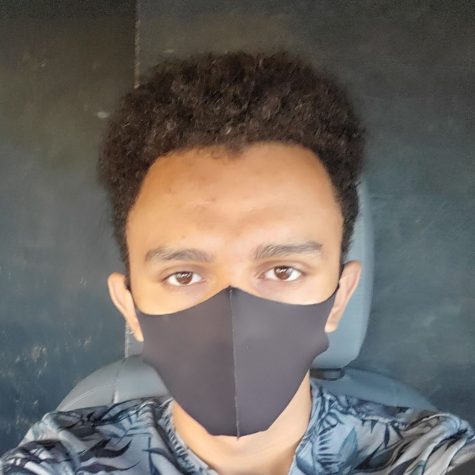 Guilherme Batista, Editor/Writer
2x State Champion, 2x Regional Winner & Played in the North American Academy for Bayern Munchin Played RB/LB & RM, Played for a 3rd Division Academy...