What's Going On At Barcelona
What do you think would happen if the Patriots went Bankrupt?
One of the biggest clubs in history, with all the best players and coaches with a massive stadium, and the most die-hard fans suddenly went bankrupt because their team president decided to pay an absurd amount on player transfer's and wages for the past 5 years. Many believe he did this for money and for his own benefit but why he did it is still a bit unclear.
History Of FC Barcelona 
"​Més que un club"
Barcelona was founded in 1899 by a group of Swiss. The club became a symbol of the Catalan society- a different language and ethnic group located in northern Spain.  Barcelona has won a record 75 trophies: 26 La Liga, 31 Copa del Rey, thirteen Supercopa de España, three Copa Eva Duarte, and two Copa de La Liga titles, as well as being the record holder for the latter four competitions.
Barcelona is one of three founding members of the Primera División that have never been relegated from the top division since its inception in 1929, along with Athletic Bilbao and Real Madrid.
What's Going on in 2022
CONTEXT
Some people say Joan Laporta did not make the right call for selling Lionel Messi, their star player and club legend who has the club all time Appearances & Goals. But others say that it was necessary because Laporta wasn't focusing on the here and now, they were focusing on the future, they struggled for a couple of months due to the absence of Messi but quickly bounced back to the surprise of everyone with the new signings of Ferrnan Torres, Adama Traore & Abuamanyeng and the return of Dani Alves after 8 years away.
With the new managerial switch from Koeman to Barcelona Local & Legend Xavi Hernandez, many expected him to fail due to his lack of experience coming into a massive club such as Barcelona and as dire of a situation as they are in now. But with the new manager the players have only flourished with the new implementation of rules such as curfews, diet changes, and his willingness to drop players that are not performing even if they are a first team regular. He also rotates players, especially in the midfield where most of the work is done with the introduction of Gavi, a Spanish Midfielder, and plans to sign Kessie, a consistently  in-form midfielder from the Ivory Coast.
What Bartomeu has done for the club
Barcelona's board was taken over by Bartomeu from the previous president Sandro Rosell. Both of those presidents had successful campaigns, winning a lot of trophies with Barcelona. Some of the trophies that were won under Bartomeu were 4 La Liga, 4 Copa del Rey, 2 Spanish Supercup, 1 UEFA Champions League, 1 UEFA Super Cup, 1 FIFA Club World Cup. Bartomeu also had made a lot of big signings during his campaign. Some of the biggest signings were Coutihno, Dembele, and Griezmann for a total of more than 100 million euros. Other signings were De Jong, Pjanic and Lenglet. Some of the youngsters he signed were the young American Sergio Dest, Trinaco and Pedri. There was a lot of academy players that were giving a chance to play in the first team Akieme, Araujo, Monchu, Iñaki Peña, Riqui Puig, Miranda, Ansu Fati, Carles Pérez, Wagué, Aleñá, Cucurella, Palencia, Cardona, Ortolà, Sergi Samper, Sandro, Munir amd Halilovic are some of them. The best signing that was made under Bartomeu would be Neymar from Santos for 36.8 million euros. Through his years as a president he had signed a total of 34 players excluding the free ones. But spending this huge sum of money on these players is what led FC Barcelona to be 1 billion euros in debt. 
He even went on to make horrible transfer decisions as quoted by Spanish news outlet Marca saying "His [Mbappe's] signing was on the table, but the coaches preferred [Ousmane] Dembele because they wanted a player who could open up the pitch." Which later came to be the wrong decision because the year after Mbappe went on to win the world cup with France and became the 2nd teenager to score in the world cup, 2nd only to Pele himself and on top of that had to pay upwards of 120 Million Euros for his services only for him to be injured for half his Barcelona Carrer. Another quote from Marca Says "As for [Antoine] Griezmann, the coaches asked for him and insisted on his signing for a year, they thought he was essential to bring in because Luis Suarez was injured a lot that season. He was a different forward, a global star, and a team player." Which was another high profile transfer to blow up in his face since he never really truly fit in the front
Debt Crisis 
Barcelona usually known for being one of the biggest club in terms of success & Financially with bring an average of 700-900 Million Euros a Season Pre Messi Era, now how that will look after the Messi era will yet to be seen but for now let's get into the numbers and stats about the debt crisis underneath Bartomeu's rule. Underneath Bartomeu and his board they amassed a total net debt of 1.3 Billion Euros.
With a third of that accumulating in the 20/21 Season (481 Million Euros). Many of there debt being short term debt posed a problem for the new regime underneath Joao Laporta who had to take out a loan of an estimated 595 Million Euros to turn it into long term debt. Another reason for such high amounts of debt is there problem with splurging on players in the transfer window and there lack of success on the field.
One of there more embarrassing transfers being the transfer of Phillipe Coutinho for around 142 Million Euros from Liverpool, the most paid for a single player in club and league history who went on to go out on loan due to his position clashing with Lionel Messi (Who also later on left the club due to financial problems, more on that later) and went to Bayern Munich. Who inevitably faced off against Barcelona in the Round of 16 in the Champions League losing 8-2 there most historic defeat in their history with 2 of those goals coming from Coutinho himself against the club who played the record 142 Million Euros and loaned him out. He also went on to win the Champions League with Bayern Munich which Barcelona had to pay an extra 5 Million Euros to Liverpool due to his contract saying that if Coutinho win the Champions League while under contract under Barcelona. Talk about a kick to the knee.
Other Transfers they still owe money to Include €29 Million (Coutinho), €16 Million (Frankie De Jong), €9.8 Million (Malcom), €8 Million (Arthur Melo), €6.5 Million (Neto), €8 Million (Pjanic & Matheus Pereira), €9.6 Million (Trincão), €241 Thousand (Denis Suarez), €6 Million (Emerson), €350 thousand (Jose Arnaiz), €9 Million (Junior Firpo), €2.4 Million (Cucurella), €1.2 Million (Pedri Gonzalez), €2 Million (Rey Manaj), €4.6 Million (Matheus Fernandes), €22 Thousand (Emerson), €950 Thousand (Arthuro Vidal). What a hand full of players that they bought but still owe money to other clubs, the clubs are Liverpool, Ajax, Bordeaux, Gremio, Valencia, Juventus, Sporting Clube de Braga, Villerial, Atletico Minero, Real Valladolid, Real Betis, Eibar, Las Palmas, Albacete, Palmerias, São Paulo & Bayern Munich respectively.
Leave a Comment
About the Contributors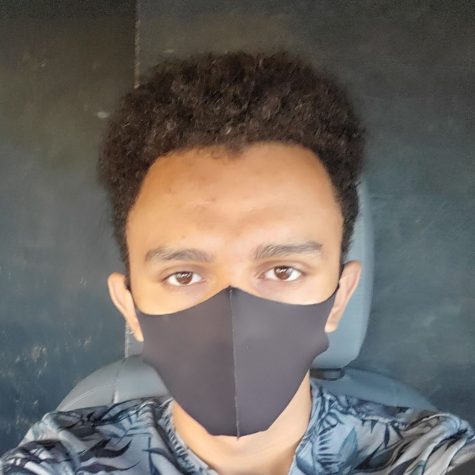 Guilherme Batista, Editor/Writer
2x State Champion, 2x Regional Winner & Played in the North American Academy for Bayern Munchin Played RB/LB & RM, Played for a 3rd Division Academy...
Hamad Al Assaf


Hello my name is Hamad Al Assaf and I'm a student that is currently enrolled in journalism class. I learned some of the basics about journalism...