Boys and Girls club
This article is about the boys and girls club and its importance in our community. An average afternoon at the Boys and Girls club would be students coming in from school and signing in. Once they do that, kids will pick a room they would like to do whether that would be something they have been working on like boxing, swimming, etc.. Lunch will then be called and kids and teens will then go into the cafe and eat. After they eat you go back to a room and leave at 6, or stay until 8 unless your parents are here to pick you up. 
 How I became a member of the BGC is through their dance team called In Da Zone. When I was in sixth grade I went to a summer program for kids and teens and I took dance classes there. This was my first experience with dance. One of the members from IDZ was there and she gave me a flier to join the team. From there, I danced there for years and still do today.
Boys and girls club is such a great place to go to. The importance of it for our community is their opportunities. One of their biggest ones to me would be working. They have a job ready program which helps you get a job. The job ready program teaches you how to do interviews, what to wear to the job interview, how to apply to jobs, etc. Once you complete that class you can get the staff to write referrals for you and start applying for jobs. You have the opportunity to work at the boys and girls club as well. Not only is that a good opportunity by itself but there are MANY more. 
One of the new guidance counselors at North also works at and has been involved with the Boys and Girls club for a long time. Steve Winston tells us that "The BGC is great for our community because it creates resources and makes it more accessible and affordable for the community they serve. Their Food Pantry, Afterschool Club, Sports, Dance Team, CPR/First Aid, Lifeguarding, Job Ready, and mentoring services all help different parts of the community." He gave a great list on the programs of the Boys and Girls Club and how it is great for the community.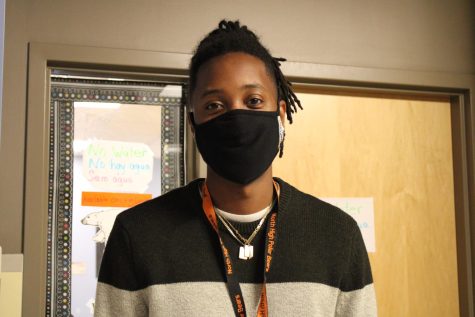 I am currently doing the Drivers Ed program. This program is so helpful for teens who want to get their permit, license, and learn how to become a safe driver. It teaches you all of the basics, gets you set up to book road lessons and the best part is if you are on their financial aid program they will pay for everything up until your final road test!  All of this can be completed before you turn 18 if you start right when you're at the age to get your permit. This is a huge barrier for many students in Worcester without these resources- as it is hard to get a good job without a car.
Winston has also piloted a Boys mentoring program called Passport to Manhood. According to Mr. Winston, The goal of this program is "to engage young boys in discussions and activities that reinforce leadership,character and positive behavior. Each participant receives a "Passport" to underscore the notion that he is on a personal journey of growth and maturation. They focus on a specific aspect of character and manhood. They also do a project where boys learn the importance of giving back to the community. I think this program Winston has created is great! It's an amazing way of showing younger boys the importance of their character and leadership and helping out the community.
  This place has so many benefits for school and for people who have children and work. Children will go there right after school, get some homework done, eat lunch, play in the game room, go swimming, play basketball, do boxing,  and overall it is such a safe and fun environment. Knowing that your children are safe, learning, and exercising is huge for many young parents. 
Being a part of the BGC since I was very young has helped me accomplish so many things. The Boys and Girls club helps so many kids and teens learn,grow, and accomplish their goals in life while having fun. Working there also teaches you responsibility and how to be on top of the things you have to do. The Boys and Girls Club helps our community out by giving these kids opportunities in life, and giving them a safe environment when parents have to work.
Leave a Comment