Top 5 Worcester Market Spots!
International food in Worcester Food Market !! 
The Worcester food market opened in february 2020 so about 2 years ago. It was a very new thing for Worcester because they were just building the baseball park and the marketplace too. They are a food oriented marketplace with foods from every culture, like; Mexico, China, and India. They have restaurants outside too- being in the heart of Worcester; like Wings Over Worcester and El Patron which are really good. Me personally I like their Birrias tacos and the teriyaki was very good, I would go again to try different places. 
 Top 5 spots inside the market:
Taqueria del pueblo- mexican restaurant mostly known for their birria tacos 

Teriyaki japan – regular teriyaki food that you 

Bumblebee cafe- boba n egg rolls

 Pasta mani- different pastas every week 

Momo palace – dumplings and soup (nepalese food)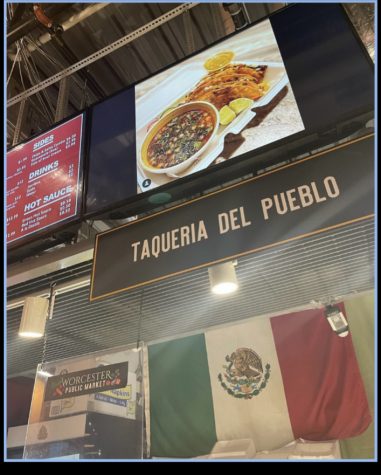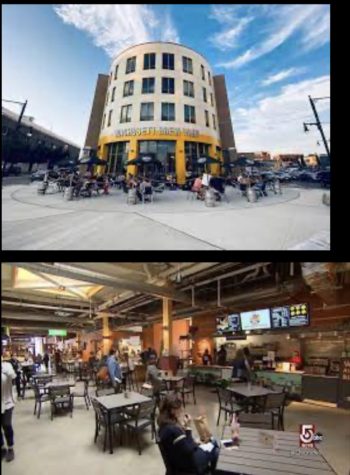 Interviews – 
Travis tran – got teriyaki and said it was good and he would go back. He has only been there once and he liked that it was flavorful. Service was good, had nice employees and were fast packing the food. " a food court with a shopping center that worcester doesn't have much of " 
Michaela goodhile- pasta mani / 
"I love them because all their pasta is homemade and has local produce". New menu every week keeps you on your toes. Speakeasy Tuesday lets you get pasta when the market is closed. The service is amazing. Chef jay is always full of energy and caters to your needs. 
Ezekiel ortiz-  teriyaki 
"What i liked was he gave me a good amount of food and it's not that expensive" 
Tairis A – teriyaki 
"I love both the taco place and the Japanese food. They were both so delicious, affordable and super flavorful. When I'm in a rush it's easy to go real quick and pick up some food and the location is perfect it's in the middle of everything" Tairis constantly goes there i've personally gone with her and enjoyed the food she was a good person to interview because i knew she had good experiences in the market
Michelle Rivas- taqueria del pueblo 
michelle has been to the marketplace once for the carne asada her experience was that it went well and tasted good "The only thing i would change is probably have faster service the line really piles up"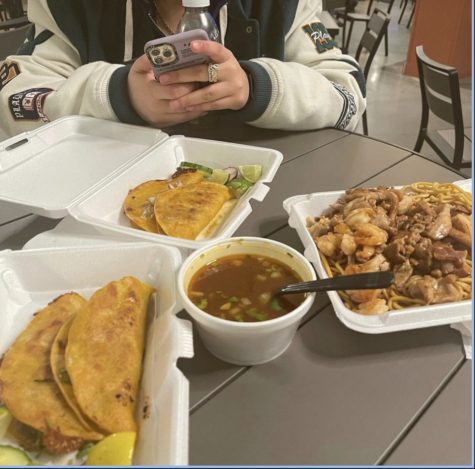 Leave a Comment