Crime TV Shows And Movies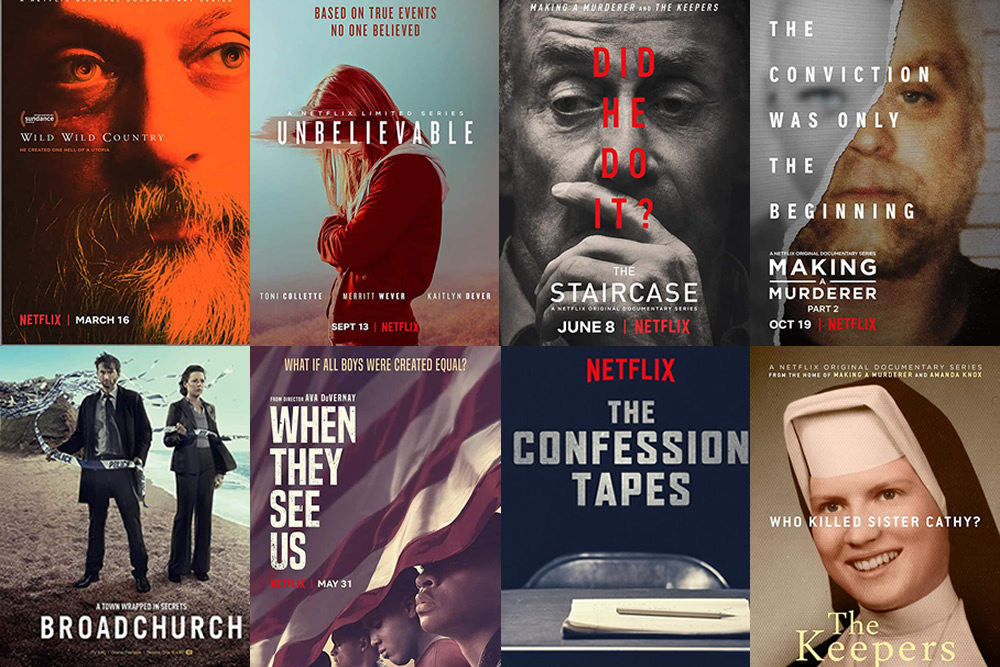 The rise in popularity of true crime or crime series over the past few years gotten more popular because of the drama and how television can show true incidents through crime films, true crime TV shows can be based on real events or be meticulously accurate down to the last detail, but they all share the trait of being entertaining because of how we are fascinated with trying to solve the mystery an with our brain trying to figure it out provides closure,  in some cases, it can make people feel prepared if ever in the same situation,  so here are some of the top crime shows in 2022 you can watch.
"Candy"
Jessica Biel plays Candy Montgomery in this film. Candy was a suburban housewife from Texas accused of killing Betty Core in 1980 after having an affair with Betty's husband. In the first two episodes of this television show, Candy focus on the events leading up to the murder while establishing the characters' relationships and the town in which they live. by showing both the advantages and disadvantages of living in a small town.
"Dahmer-Monster: The Jeffrey Dahmer Story"
The newest true crime show is on Netflix and is about a man named Jeffrey Dahmer, who was born in Milwaukee in 1960 and had a rough childhood with an early fascination with dead animals and dissection, has garnered new attention and broken records. Jeffrey Dahmer is played by actor Even Peters. Then, starting in 1978, he killed and dismembered 17 men and boys over the course of 13 years this series is.
"Captive Audience"
Captive Audience is about the Stayner family and is followed in this three-part miniseries, which is one another popular true crime story. 7 years old, Steven Stayner was kidnapped in 1972 and held against his will until he managed to escape and be reunited with his family in 1980. Years later, after the family thought they had survived the media, one of Steven's siblings was thought to be responsible for a string of homicides in and around Yosemite National Park.
"Our Farther"
This story Our farther is about a fertility doctor from Indianapolis who implanted numerous unknowing patients with his own male reproductive making him have 94 other children other than him and his wife's two children. When a woman took an at-home DNA test she had indicated there were numerous half-siblings and had learned about a terrible donor scam.
"A Friend of the Family"
A Friend of the Family
is about an acquaintance of the family the story of Jan Broberg, who was repeatedly abducted by a friend of her family Robert Berchtold over a period of years, is well known as the documentary Abducted in Plain Sight. In this miniseries, Jake Lacy, who starred in The White Lotus, plays Robert "B" Berchtold and tells the genuine story of Jan.
Leave a Comment