Senior Class Vice President
This year's senior class vice president is Lucas Thai (they/them). As a class officer for the class of '22, they have quite a few ideas that they plan on looking into. They want to make it both safe and fun for their peers. These ideas include LGBTQIA+ events, class field trips (including college exploration), holiday safe events, and many more.
Lucas is a very sympathetic student themself, so as this year's vice president, they intend to help students with both mental health and school plans. This was a dedication to living and making sure that their fellow peers get the help they deserve. Their mutuals, as well as their close friends helped them get through this class election and win their position as a class officer. As someone who is sympathetic towards others, their career choices fit very well with what they intend to do this year for their peers.
What do you want to do in the future as a career?
I would like to become a nurse AND a therapist. I want to help kids and teens through the hardest times especially with covid, these kids deserve so much and I want to provide them with more emotional support. I love kids and they're one of the people that makes me want to stay alive. I can't wait to have my own kids to raise them as I would to my patients or other kids.
Make sure to give Lucas a good wave as the senior class vice president!
Leave a Comment
About the Contributor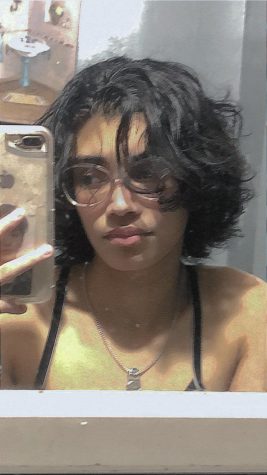 Gladys Sosa, Writer
My name is Gladys Sosa, also known as Gabe. I write articles about the communities we have today in society, whether it be the school community, the military,...