My First Three Weeks at North High School!
One Student and his Journey Through the First Three Weeks at a New High School.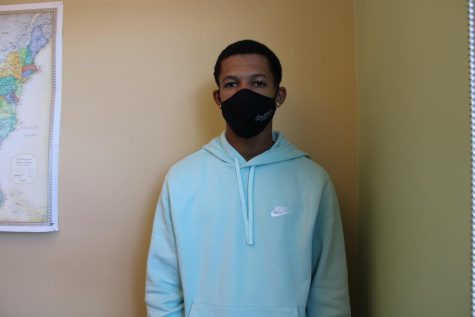 How my arrival in the United States and high school has been without knowing how to speak English.
Since my arrival at the JF Kennedy NY airport it has been difficult for me not to find people who speak Spanish who could help me, I had to use what little I knew in the language to try to communicate with the officers and officials who worked at the airport and try to understand what people told me.
It was funny to me at one point because sometimes someone would talk to me or say something to me and I would just say ok and the person thought they understood.
After the J.F Kennedy airport, I traveled to Houston where it began to be a little easier and since it is more of a Mexican area, Spanish is spoken a little more and many who did not know how to speak if they could understand me.
In about 14 days of being in Houston spending a few days with my grandmother, I already came to live with my dad in Worcester where everything has become complicated. My language is not widely spoken so when I go into stores or a minimarket where I need to speak with an employee or cashier it is very difficult for me. Lately I have started to use a translator on my phone with which I can translate voices and texts, either by writing or with the camera, but many times it does not work when I use it to communicate with these people and that brings delays either in the queue for pay at the cash register or in the service that the worker needs to provide to another client and that feels exasperating.
I live with my father, my stepmother and two stepsisters, of them only my father speaks Spanish and English, the others only know English, except my stepmother who, being long time with my father, understands Spanish a little more and that many times I communicate with her and she manages to understand me. This situation has led me to learn and memorize some words that I use the most in my day to day, also when I get home from work between my stepmother and I we begin to practice both languages ​​(English and Spanish), we help each other learn new words, the correct form of pronunciation. I have realized that when she speaks slowly I can understand more, although there are many words that I do not know, I pass the phone to her with the tractor and I can understand her and try to record the unknown word, although after a short time I forget it.
When starting school it has been all difficult and a bit unfortunate when I realized that the teachers only speak English, the first day was a frustrating day since I did not understand anything, I literally was left with my mind in the air that day and I could not to study. At night I just thought that I did not want to return but after giving myself some time I started to think positively and tried to lift my spirits, the next day it was better for me because I got to do some jobs, not many, there were 2 or 3, he I explained to the teachers that I did not understand English and they began to look for a way to help me, apart from that I have a colleague who has been helping me, but in exception there is one class that always lowers my spirits which is ¨English IV´´ in that class I still haven't been able to do the first activity, I communicated it to the custodians asking for their help but they told me to do the best I could because as it is my last year, these are the classes I have to attend in order to graduate and that try to find a partner in that class who can speak both languages ​​and ask for help.
I think that when you move from one city, country or move from one school to another, even if they speak Spanish, the first days are always difficult because you need to integrate and understand the new school system you are attending, which is normally part of the process because it is something new. and your brain needs to process that information.
So I will do as the janitor told me, I will do in this last school year I will make an effort like never before and I will get my best performance and concentration in the studies and learning of the English language, because I think that English is the only barrier that makes everything difficult for me, It is difficult to learn to speak English but if others can I can too and if I have been able to learn more difficult things, English will be a piece of cake.
At the end of this week I feel that I am already understanding in the first English class and the way of working in some subjects, I think everything will start to be easier because some of it has already arrived on my Chromebook that I did not have.
I already thank the teachers who understand my situation because they have begun to do their best to help me move forward, and I know that I have not been the first or the last who has been going through this situation, I know there are people out there who They are in a worse situation than me but with effort they can achieve it.
With God ahead I will achieve it !!!!
Leave a Comment