Portugal Last Game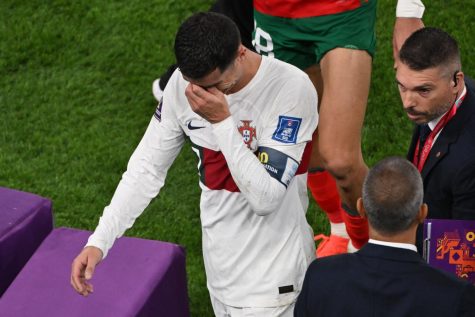 On the game Saturday Portugal played against Morocco which in the game there best player Cristiano Ronaldo didn't play in and was unfortunately bench because the coach deiced to sit out for this game and then lost 1-0 leaving Portugal dream of winning the world come to a end. However Ronaldo played his last game trying to get comeback but the result stayed the same during the 29 mins he end up playing coming off the bench.
It been two days and Ronaldo had this to say about the game against Morocco
"Unfortunately, yesterday that dream ended. There's no point in reacting hot-headed. I just want everyone to know that a lot has been said, a lot was written, a lot was speculated, but my dedication to Portugal didn't change even for a second. I was always just one fighting for everyone's goal and I would never turn my back against my mates and my country."
In his recent post in Instagram a couple of Athletes and the best Brazilian player Pele had  comment in his post with thanking him for always being on his best and hope to see more of him later in the future of soccer.
Argentina reaches Qatar 2022 semifinals with penalty shootout win over Netherlands
During this game it was a lot of mixed emotions from each side but turn out that Argentina where the bigger team and ended up beating Netherland in a penalty leaving there dreams of winning the world cup still alive. But a lot drama was involved in this game such as Messi and his teammates celebrating and clowning the opposite team .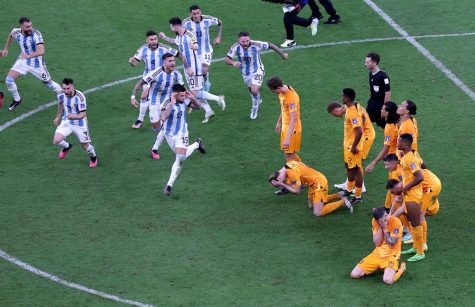 Leading 2-0 with just eight minutes remaining thanks to goals from Nahuel Molina and Messi, the Netherlands staged a stunning comeback as a Wout Weghorst's brace ensured the game went to extra time.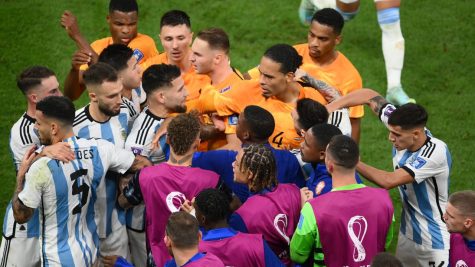 Martinez has made a name for himself as an expert in penalty shootouts, saving three in Argentina's Copa America semifinal against Colombia last year, and further cemented his place as an Argentine hero in Qatar.
Spanish referee Mateu Lahoz, known for his eccentricity and enjoyment of the limelight, certainly added to the drama, dishing out an numerous yellow cards, including one in the shootout, as he struggled to keep control of the game.
There were no less than three mass brawls throughout the 120 minutes and penalties, the first one sparked by Leandro Paredes smashing a ball straight into the Netherlands dugout at the side of the pitch.
It became difficult to keep a track of which players were being disciplined by Lahoz but according to FIFA, 18 yellow cards (two for Dumfries) and one red card were brandished during the quarterfinal.
Leave a Comment