Cash Cobain & Chow Lee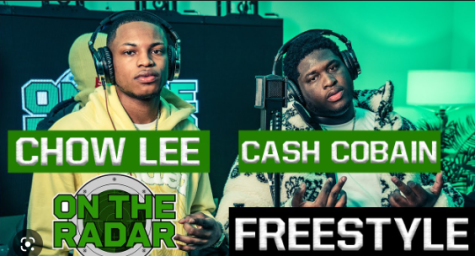 One of the coldest Bronx producers/ Rapper Cash Cobain is making a new wave and turning heads with his interesting production approach. You might have heard his one-of-one producer tag: "This beats from cash, not from youtube"  or even his viral hit "My Everything" By B-lovee, a classic Mary J. Blidge record. His production features samples of drill and jersey club mix with a twist of an R&B feel that's why it is named "Sample Drill". Sample Drill is a soft-edged approach to drill, using melodic and popular samples as the main focus whilst the "traditional" NYC drill is raspy flow or 'gla gla boom!" gun-sound ad-libs. Cash beats are heavily sampled everything from 90's R& B to the gospel. My personal favorite beats from cash is "Messi" by Chow Lee that samples  Nicki Minaj" High School", "power crew" that's is a sample of Drakes "Crew Love" and also "Body Party" that's sampling Ciara "Body Party". Cash Cobian constantly collaborates with many countless artists in this industry featuring work for Lil Yachty ("Cortex"), Shawny Bin laden ("yellow tears"), and Chow lee album (Sue Me Deluxe) which is giving him the name "sample god". Chow lee is another important artist in the sample drill scene from Long Island. Cash and Chow worked on numerous projects like "2 slizzy 2 sexy", " Sue Me" with a bunch of eps. These two are both creative individuals but together they make hits. Their music is a diverse version of  "toxic" R&B similar to PARTYNEXTDOOR and Future. it's not that serious, Chow and Cash don't feel bad and aren't changing their ways rather similar to the singer Brent Faiyaz's party life, juggling women and then dumping them once he's bored.
check out their projects !!
https://open.spotify.com/artist/2R0CFyeMDiRbfkhkIMbyl1 – Cash Cobain
https://open.spotify.com/search/chow%20lee – Chow lee
Leave a Comment