Working while studying: between benefits and challenges
Many male and female students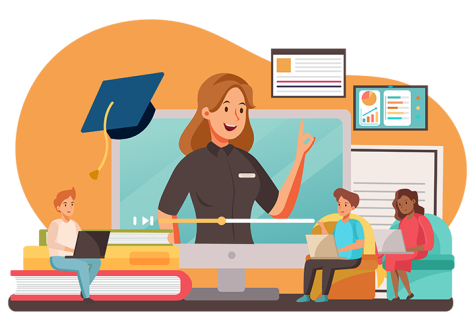 go to work during their studies, which is often considered a challenge for them, and at the same time a golden opportunity to gain more professional and life experiences, regardless of the motives for going to work.
What are the advantages of working while studying? 
Generate additional income 
Generating additional income is one of the most positive effects of this experience, and even if the purpose of working while studying is not to generate additional income, the student will find what he earns, no matter how interesting and inspiring it is. 
Second, gain practical experience: 
During the work, the student acquires professional experiences in the field of work, and if this work is also in his field of specialization, the benefit he derives is greater, as such experiences facilitate the student to obtain a job immediately after graduating, and give him an advantage due to his professional and practical experiences during the study.
 Understanding the labor market
Practical experience gives the person skills in dealing with people in the work environment, in addition to seeing how things actually work in the labor market in the field of specialization, and gain knowledge of the basic rules that govern various aspects of the job, the transition from one job to another and the different job titles 
Often a person's focus on writing a CV in a good way increases the likelihood of him choosing the job he is applying for, but the labor market knows that it is important to build a network of relationships to help obtain recommendations and recommendations and many jobs, so building effective relationships in the labor market during The study period will be very useful upon completion of the study and full-time work, and it is not required that these relations be in a specific field, whatever the nature of this relationship and the type of people and their specializations are undoubtedly very useful in the future  
In return for these advantages, the student going to work will be exposed to some challenges while studying. 
Stress and fatigue the biggest challenges that a student may face while working and studying together, is the psychological pressure that a program that is always full of programs may generate, and the solution to this may be the search for self-employment opportunities, which allow you great flexibility in organizing your time and income compared to traditional jobs in addition to the academic retreat The result of fatigue and burden is one of the most prominent negative effects of combining work and study, and here the importance of organizing time to avoid engaging in work at the expense of study, or vice versa.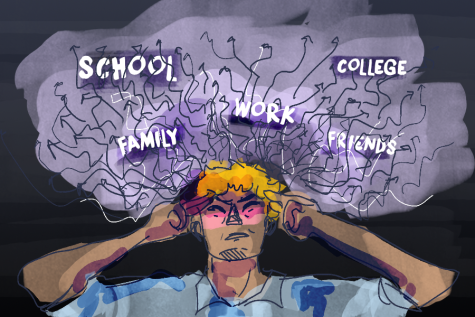 There must be a moment when we separate from the people we love and get out of their financial control and revenue, the earlier this departure is, the earlier the person will gain experiences and learn, and therefore they are able to build their lives more in a controlled and thoughtful way, the earlier the collision with the labor market The earlier they learn the lesson, the more stable they are.
We will discuss this with some people from North High School 
Quick Q&A! 
 Ms.Michaela Goodhile 🙂
What is it like working and going to school ? 
"It's tough and personally I had an experience with this last year working while I was doing my masters in university, I was really exhausted . For students who I know have a job that I can say when they're stressed, this becomes even more obvious to me. 
What are some issues you are experiencing having both a job and full time school?    
" YES! The attendance  for school, some of them work too late, then come to school tired and have to go home or not attend at all. They put the idea of making money first. That's not a mistake , but you have to finish your high school first  and then they can work to start making money."
Do you think it affected  students' academic level?   
" Yes again. They put most of their time to work and then as i said before they become exhausted  and don't do as you should in school."
Teacher opinion : Mr. Michael  Belanger
"It's hard. When I was in high school I worked until 10pm but I was a good student, I mean it depends on the student, but you know there are some families who need help from their kid to work or they want to make money for college and so on. But I think children should be children as much as possible.Let them live their lives without any responsibility." 
Student Opinion : Aurys | 11 grade  
" I think we shouldn't work as long as we are students to be  specific if we can't balance between study and work. My friend works and studies at the same time and she told me how stressful she is. Some people lie about how they feel because they don't want you to know how stressful they are. It's good because you make your own money but what if you don't do well academically or vice versa?" 
It is necessary to think in your mind that success and failure are not final. Success attracts success, there is no escape from this great cosmic law, so if you want to attract success, be sure to achieve a part of it . 
Leave a Comment