Soccer Article Ghana vs Switzerland and World Cup Prediction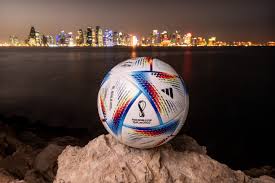 After Ghana come back from a 1-0 win against Maro Antonio Figueroa's Nicaragua in the most recent game, they were against another team which is Switzerland which took place in the ZSC stadium which turned out to be a victory (2-0) for Ghana which has boosted the Ghana fans filling with energy to cheer them on because they want them to try their hardest in the upcoming world cup because that would be up against Portugal which could turn out as a lose for Ghana.

In the game with a possession of 44% and accurate accuracy of 87% for Ghana they came out as the winners,even though there were great chances for Switzerland scoring a goal but they were lacking in Shots on Target. The first goal was won by Mohammed Salisu at 70' of the matches time and the second goal was scored by Antonie Semenyo with an assist by Kemaldeen Sulemana at 74' of the matches time. 

Thanks to their Coach Otto Addo who has played for the black stars and is now leading his team to the for their big game on Thursday, Nov 24, 2022. Winning their game against Switzerland, people are curious about how the team changed and how far they would be able to go in the world cup. 

Thinking about it, I am also curious about how far they would be able to go which got me thinking, What if they lose in their first game against Portugal? How would the black star fans feel about their upcoming game?       

According to the Ghana's coach he  wants  them to look at his team back then when he used to play so they will be able to play better than how they are playing because he believes there is a big difference between this year and they could be the team to take their Ghana to a new record in soccer history.
Leave a Comment
About the Contributor
Richmond Peprah
My name is Richmond Peprah, 18 years of age and this is my second year writing as a journalist. I am an experienced writer who is willing to write a few...